These GIFs will give you a brief recap of what went down on Blindspot's EPIC season finale and a few laughs along the way.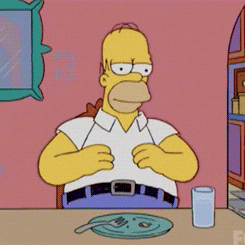 Jane is taking a shower trying to wash off Mayfair's blood and Weller is all in the feels. His dad Bill just passed away and keeps replaying his dad's last words…"I killed Taylor Shaw ". He doesn't know who or what to believe so he goes to ask Dr. Borden for advice and wants to know if his father was delusional because he was dying. Borden asks what his gut is telling him. Good thing he didn't listen to Homer's gut.
Weller goes to Jane's and Jane is at Oscar's. Yeah,  NO PRIVACY. Jane has a flashback. She remembers Oscar warning  her about ZIP and Jane thinks they should talk to Shepherd. WHO?  Kurt talking to Sarah about Taylor being under the fort. She doesn't believe it because it doesn't make sense. Weller needs to go back to their childhood home and find out the truth and Sarah wants to go. ROAD TRIP. Time to settle it once and for all.  Jane goes to see Ana (Aimee Carrero).  Jane has a phone number and needs her to trace it. Didnt ask Patterson beause doesnt know who to trust anymore.
 Jane goes to see Ana (Aimee Carrero).  Jane has a phone number and needs her to trace it. She didn't ask Patterson beause she doesnt know who to trust anymore. She calls to "cancel her pizza order". Jane needs to keep Hobbes on the phone so Ana can  traingulate his location. Jane sure knows how to work a flip phone.
Jane goes to meet Hobbes and is hiding in his trailer. He smokes her out and she jumps out window. She makes jumping out of a window look graceful. Hobbes is pointing a gun at her and lies her way out of the situation. She tells him that Cade is still alive and could be on to Oscar. He gives her apartment building 312 and tells her to go.
Patterson, Reade, and Tasha are investigating Mayfair's sudden disappearance. Reade admits that he was working on a case with Mayfair. Tasha admits she knew about it too. They need to start telling Patterson the truth because they are FAMILY…even if they are a little crazy 😉
Sarah and Kurt are donoe digging under their fort and no body is there. Phew..that was making us anxious.
Kurt is happy to have not found a body under the fort and is calling Jane. She doesn't answer because she is hotwiring a car to follow Oscar. Girl, when Kurt calls, you answer. She listens to the voicemail and he just puts his feelings out there. Kurt tells her that his father died. Shes the first person he thins about and just wanted to hear her voice whenever he is going through things. She declined her feels just like she declined Kurt's call.
Jane following Oscar. They are at a barn. She is remembering what happened to Mayfair, and Oscar stuns her. She comes back to and has another flashback. They are sparring. She is kicking his ass and reminds him that she may come after him like this when her memory is wiped.  She doesn't want his feelings to  cloud his judgement. He attacks her, but BADASS JANE wins. So, I think JOSCAR is OVER!
Reade, Tasha, and Patterson are breaking into a sealed crime scene. They are at Mayfair's place and Patterson noticed the painting on her wall is different. She lifts it up and finds a safe behind it. If she had her tools, it would take her maybe a day or two. Well, the clock is ticking so it's PUZZLE TIME.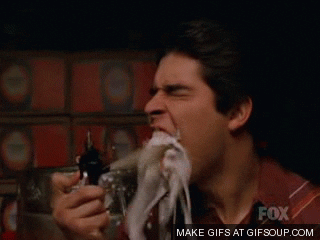 Sarah and Kurt are celebrating no finding Taylor's body the best way Wellers know how. BEER.  They start talking about their dad and how good he was with Sawyer. They abetter to need itre out of beer so Weller goes to check in the garage. He finds a pack of beer and sees a tent. Kurt remembers Fort Boone. Maybe that is the fort Bill was talking about? He leaves quickly.
Jane is in the barn with Oscar. Jane has a memory. She remembers  telling Oscar that they would  find each other on the other end. He thinks it's best if he wipes her memory again. Yeah, Oscar you really don't have to.
Kurt is digging. We were waiting to see if he found anything. It starts to rain and he finds a  muddy boot with a bone it. Taylor Shaw is DEAD and Weller is PISSED.
Jane wants to know more about the mission. Oscar tells her it was always Shepherd's mission and that she WAS NEVER Taylor Shaw. He explains that they wanted to take Mayfair down and knew if they pretended she was Taylor they could get close to Weller. She realizes Cade didn't kill marcos..Oscar did. They were trained not to leave a trace. Shepherd is there leader who brought her back. To say Oscar is scared of Shepherd would be an understatement. Removing Mayfair was Phase 1. Phase 2 was burning it to the ground. He reminds her that she promised to love him no matter what. Now, Jane reminds him that he left a trace because Mayfair found him. Jane is not going down without a fight. She head butts him and we are cheering for Jane. A lantern hits the floor and starts a fire. This was one EPIC fight sequence. Jane stabs Oscar  and runs out of the barn. She writes "For Marcos" on the truck.
Patterson, Reade and Tasha are working on the password for the USB they found in Mayfair's safe. They figure out that David is the key.  Mayfair wanted Patterson to figure it out. It was a Vigenere cipher. Patterson encrypts the text and figures out the password: IMSORRY. Files including ORION, DAYLIGHT, and M7G667 are on the USB.
Jane walks into her place and is leaving Weller a voicemail. He is there waiting for her. Totally creeper style.  He tells her that it's funny that people still call her Jane. He tells her that Bill  killed Taylor Shaw 25 years ago. So, who the hell is she? He is pointing his gun at her while she tries to explain.He reminds her that he let his father back in his life because of her. JELLER feels are too much. He arrests Jane Doe.
Can it be Fall already? Because we are already experiencing Blindspot withdrawals and don't know how we are going to wait for season 2! Thank you Season 1 fot always keeping us on the edge of seats and our minds ready to solve another tattoo clue.
-Perfectly Perez