Last week, KyGan was in Venice living the life. Kyle was getting a great response from his movie at the film festival and Megan was enjoying the adventure. KyGan was Hollywood's new IT couple. Everything was going great until they ran into Kyle's ex, Lisbeth. They moved past it and had some great make up sex.
Now, in this week's episode they are having some relationship struggles both personally and professionally. Can they make it through the hard times?
The opening sequence showed Kyle and Megan hosting a party for the Change of Clothes Foundation. Kyle and Megan are introducing the foundation and what it's all about. Of course, KyGan is looking super HOT and cozy. And then everyone's phones are going off. Everyone is looking at Megan and Shaun pulls her aside to shows her something on her phone. What is it?. Oh the suspense!
We are taken back to 2 hours prior to the party. The girls (Megan, Shaun, and Hope) are pulling up to Kyle's house and Megan is on the phone with Leslie. She informs Megan that the deal for her movie role with Kyle is still not done and is taking longer than expected. The girls arrive and Kyle is charming everyone. Sucking up to Megan's friends was a success. I mean really who doesn't love Kyle West.. Lisbeth don't even comment.
Hope and Shaun are new to the Hollywood world so are a little nervous. Kyle has a great idea. He wants to introduce Hope to the director of his film, Andres. Hope doesn't want to. So, what does Megan do? Give Hope an ultimatum. Meet Andres or meet Terence. I think we all know who she picked..and if you think she choose Terence like why??
Shaun is trying to figure out who to talk to and trying not to get recruited by anyone at IHM. She meets James, a worker for IHM and they are hitting it off.
We meet Adam Westfield.
He is definitely good looking, but we don't like that he is trying to replace Megan in her big movie. He thinks 'The Kill Plan' will do better if the female role is played by a well known actress. Adam talks to Kyle and he just earned some more boyfriend brownie points. He lets Terence and Adam know that there will be no movie if Megan isn't in it.
Megan is stealing everyone's heart and Hope is how do we put this nicely..being annoying. People aren't receiving her the way she imagined and is throwing a big hissy fit.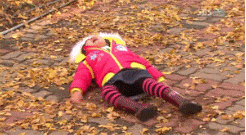 She makes a scene and Kyle tries to get her away from the crowd. He gets his assistant to take her home. She isn't about that life. She hits on Kyle and he flat out turns her down.
We are back to the opening scene. We find out that nudes of Megan were leaked and are going viral. How will Megan handle this and who leaked them??
As if things couldn't get any worse, Leslie tells her that there is a morality clause in her contract. If the movie execs feel like she leaked them herself, her role is dunzo (in Kristin Cavallari voice).
She searches her name on the Internet and is reading all the hateful comments. Kyle is trying to make this go away, but first needs to find out who leaked them. He calls Deann and asks if Adam knew about the morality clause. He did!  Was it him?
Megan is in bad shape so Kyle whisks her away to an exotic location. And when we say exotic location we mean a cabin in the woods. There is no cell phone reception and no Internet. Yeah, we're like
He takes Megan around the woods and leads her to a river. He is trying to help and reminds her that 'Life is always moving'.
Back in La La land, Deann and Leslie have lunch.. no wine for you D! They have a discussion about the photos. Deann thinks everything will blow over and Leslie has a plan in case it doesn't. She thinks Deann leaked the photos, but denies. We think Leslie and Deann should team up because they are badass and intimidating AF.
Back to the outdoors. Kyle and Megan are kissing and Megan pulls away. She feels like Kyle has checked out and is upset. They have an argument and things go from mini fight to bitch get out my face real quick. Megan told Kyle that she could see why Lisbeth left him. That was a low blow. Girl go get your man and apologize!
Kyle continues to sweep Megan off her feet. That is true, but Megan tripped and fell in the woods looking for Kyle. She apologizes and he admits that he was upset about the nudes being leaked. He was just scared of getting his heart broken again. He saw the way she smiled and it was the same way she smiled at Kyle in Mexico. If this didn't make you want to hug  Kyle, do you even have a heart? Megan tells Kyle she loves him and vice versa. Oh My KYGAN!! This scene gave us feels for days.
Megan wants to take control of the situation and pose naked in the woods. It's not quite right.. yet.
Kyle goes to see Terence and tells him that the morality clause is dead. He admires how Megan turned this negative into a positive. It's honesty time. Kyle admits that he thinks Terence leaked the pics and tells him he is team KYGAN. He likes seeing Kyle happy.
Kyle and Megan have an interview set up to talk about their twist on the nudes in the woods on Good Day with Renee. Shit is about to hit the fan because Megan finds out that she is being replaced by another actress, Emilia Briggs. Everyone wants to cancel the interview, but Megan is determined to do it. She puts on a happy face and looks into the camera and says " I can choose not to feel powerrless and I will never do that again."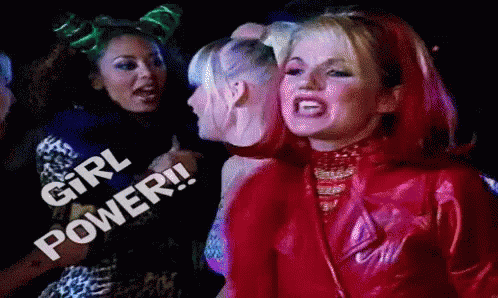 Shaun and Hope are having drinks and Hope admits that she is the one who leaked the photos. And the award for fakest best friend goes to.. HOPE!
Megan is at home declining all of Ky;e's calls. Deann shows up. She tells her that they aren't always going to be the women behind the men.
Detective Gaffey of the LAPD shows up to IHM. There is a missing person .. Sophie Merchuck.
DUN DUN DUN.
The preview for next weeks asks the question: "Did Megan audition for a role for a movie or to play the girlfriend of Kyle West?"
Can't wait for Episode 4