This week is full of drama, sex, and decisions.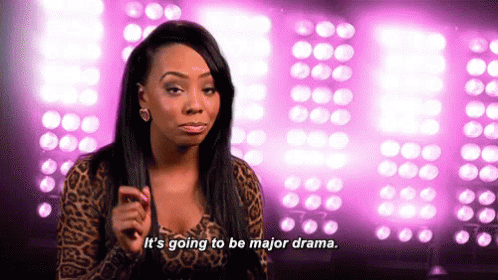 Let's get into it!
Kyle's assistant Zach has done some shopping. He even put the groceries in the fridge. That is right up there with having your man do the dishes! And he even bought Kyle some clothes to add to his wardrobe. Megan and Kyle are enjoying a mid morning snack. Yes, an actual snack. Get your head out of the gutter people 🙂 And then Kyle gets an Ebay package…Roller skates.  "La di dottie e my boyfriend is a hottie. He's taking me for a ride in his maserati" Megan always perfect with those song skills. Dun dun dun!!!  Lisbeth calls. Kyle doesn't answer. SMART MOVE!
Kyle and Terence talking at IHM. Kyle tells him about Lisbeth's call. She wanted to warn him about interview she is doing on a radio show. Aww how sweet of her. Just kidding. We do not trust that girl ONE BIT.
Megan is at rehearsals.  Megan continues to tell Nate how she feels about the play and isn't afraid to give him criticism. Leslie, her agent, can tell that there is something between Megan and Nate.  She accuses her of cheating and reminds her that it's not part of the contract. Is Megan still hanging around Nate because she feels jealous about Kyle and Lisbeth? We don't think so, but we can't handle it if she really has feelings for this guy.
Deann is on a call in her car and Annika surprises her. Quickie? Sure, they are game. Until, Annika started to really choke Deann. We can't handle Annika and not sure if Deann can either.
Megan goes to Kyle's place. She is listening to the Roger Boyd radio show and listens to her say nothing but nice things about Kyle. So, why did she break his heart? Girl, just move on and let KyGan be happy!! Kyle admits that Lisbeth warned him about the radio show. Megan thinks she did it on purpose. We totally agree too! They almost get into a fight, but Kyle reminds her that she is the center of his world. SWOON ❤ Nothing can come between them. Just trust him. Should she trust Kyle??
Deann is meeting with Adam. She seems to still be stuck on Annika because when she looks at a magazine she can't stop looking at a female model. Then, an a female employee walks by and she is STARING bad at those legs. Deann, you can wipe the drool..like NOW!
Terence is at IHM watching a class perform an intimacy exercise. The detective is back. Sohpie Marchuck's body has been found. She is going in on Terence. She asks if he can help with the case, before they find anything.
Megan is back at rehearsals. Nate tells her "15 more". Uh..what? Oh, it's the number of days left until the play and Nate leaves. Yay, leave Nate. PLEASE!!! He feels like his life is ticking down to 0. DRAMATIC MUCH! He admits their kiss was inconvenient, but should have happened. He wants her to leave Kyle and move with him to New York? Megan storms off like the actress she is! He gets in her car like a total stalker asking for a ride home. He is basically begging for them to go back to the desert for 1 night to see if their connection is real. BAM. They were hit by a car. It's the same car that Megan saw following her in the last episode.
She goes to Kyle's and tells him about seeing the same car. She asks if Terence is having her followed. He says that Terence would tell him. But would he?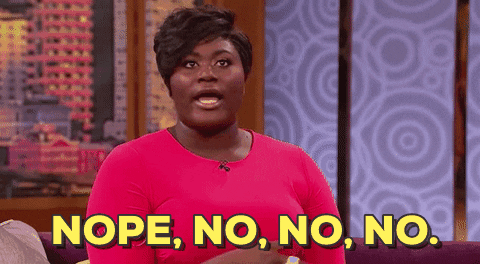 Terence is talking to Connor at IHM. He asks if he believes there is "Value in what we do?" Connor says of course like a good IHM boy. Terence doesn't understand how failed him so badly because he was supposed to keep him informed on the Sophie Marchuck situation.  Turns out that Connor's status reports were lies. Why? Terence tells him they have to fix this situation and sacrifices have to me made. INTENSE. And then Kyle walks in and tells him to back off Megan. Seems so redundant. When will they learn? Terence only listens to one person…and that is TERENCE!
Lisbeth shows up at Kyle's. Lisbeth tells him she loves him and always will. He reminds her that she was the one that left. They kiss. She regrets leaving, but regret doesn't change anything. She totally respects that..haha yeah right! She tells him to stay away from Terence if he wants KyGan to work. But she doesn't fail to tell him the hotel she is staying at. You can always count on Lisbeth to keep it classy.
Terence is with Connor. Everything is just to much for him. Connor shoots himself.
Terence always finds himself next to drama.
Kyle on the Gwen Byers show. Gives her an AWOL onesie. OMG WE NEED ONE! They talk about Lisbeth and her interview on that radio show. He then focuses on Megan. He says that Megan is his present and future. AWWW. Gwen then asks about his directing. Enough about business talk, it's time to have fun. She brings out a special suprise…the roller skates. Meanwhile, Megan gets a text from Nate. Dude, give up she is TAKEN (not like Liam Neeson Taken, but we are sure Kyle has those particular set of skills). Kyle really has skills. He can even limbo in roller skates. Totally hot!!
KyGan is taking a nice ride on a beautiful day. Kyle brings up his talk with Terence and him backing off the stalking. He tells her that her car was fixed. YAY! Wait. No he didn't. He bought Megan a Maserati. Boyfriends around the world just give up because Kyle West already won Boyfriend of the Year! It's such a happy day. And then Kyle and Nate meet. It would be awkward if Kyle knew what happened. But he doesn't and let's keep it that way!
Terence and detective meet at the Friendly Restaurant. She tells him more about the evidence they have found. Terence asks how much she wants to make this go away. She wants something, but it's not money.
Terence goes to Kyle's. Tells him he and the institute are in trouble. Terence admits that the detective is outside his influence and has something on us "the institute". Kyle wants to know what it is, but Terence says better if he doesn't know the details. Terence reminds Kyle that his well being is important to him, but he needs to have sex with the detective for 2 hours. Terence is not asking. Way to pimp out your supposed friend Terence. And Detective Gaffey, you have a fantasy about being with Kyle West. Well sweetheart join the club!
Megan is driving her new car and Kyle calls. She knows how to answer the call. So proud. She tells him how kind and pure his is. Well, he won't be so pure in a few hours…just saying 😉
Deann goes to see Adam. He says 'The Resistance' movie deal is over.  We don't think Kyle is going to be happy. When shit hits the fan, just let Deann handle it.
She goes to handle it..oh but why is she at Annika's? She is tired of thinking. She is just going to lie down and let Annika do whatever she wants. Well, damn.
Kyle goes to room 213 and meets with the Detective. Terence is watching. Totally not creepy at all.
And it happens to be the day of the play. Kyle just finished with  detective. YUCK. He goes to Megan's play and is tearing up. The tears were probably caused by his "time" with the detective, but it could have been Megan's performance. She nailed it!
WOW! We need a drink. That was a loaded episode. So much was happening and our heart was breaking for KyGan. Can they make it through some rough patches?? Fingers crossed.